Finding Items
Previous: Mags Index Next: Attacking Enemies (Three Hit Combo)
You can find items, equipment and meseta from boxes as well as from defeated enemies.
What you get is determined by the difficulty you're playing in, your section ID, and your real life luck.
Oh, look, our character we've been using for this guide has spotted a tempting box…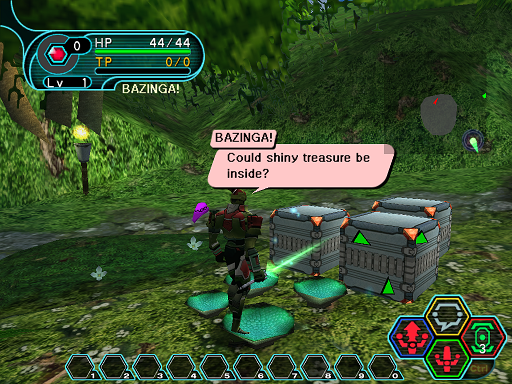 He quickly presses the down arrow on his keyboard, the default attack key, to attack the box, smashing it into many pieces, revealing the contents inside…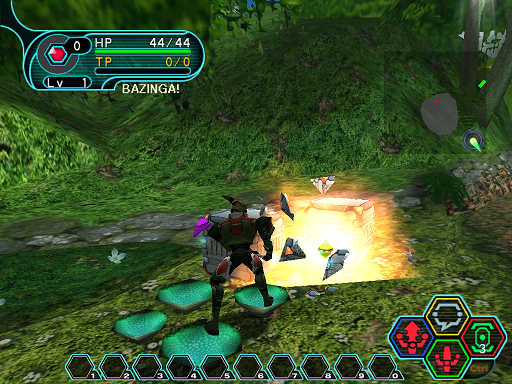 Hot damn! He found some meseta. I bet he feels really good about his life right now…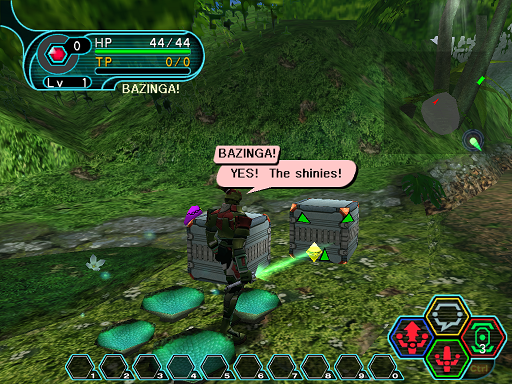 Items that are on the ground can also be picked up with the default attack key. This key or button can be reassigned in the options menu.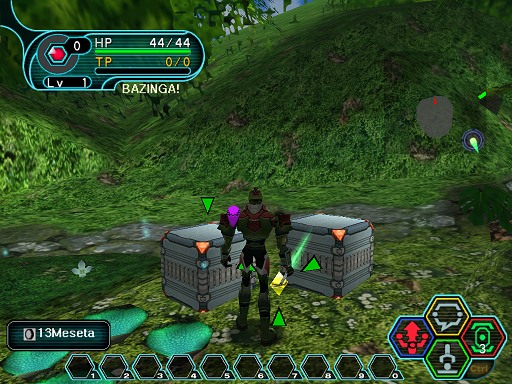 Confirm your selection by hitting Enter or confirm on your gamepad.
Previous: Mags Index Next: Attacking Enemies (Three Hit Combo)